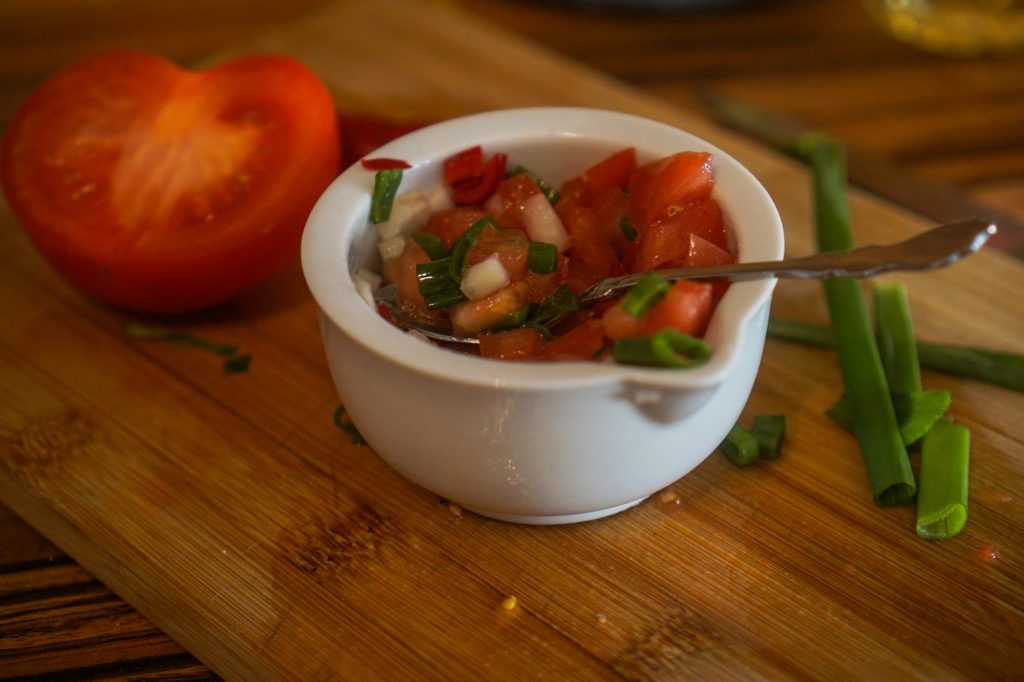 One thing I never had until visiting Brazil was Brazilian vinaigrette salad – an omnipresent dish usually made of onion, tomato, vinegar, oil, and whatever else the cook feels like putting in, plus a heavy hand of seasoning with salt and pepper.
Usually, the added ingredients in this Brazilian 'salsa' is bell pepper, parsley, cilantro, or hot peppers.
However, there is no one master recipe that everyone uses for Brazilian vinaigrette – so this is my version of a tasty, slightly spicy Brazilian 'salsa' that you can use to accompany your barbecued meats (churrasco), feijoada, or other Brazilian dishes.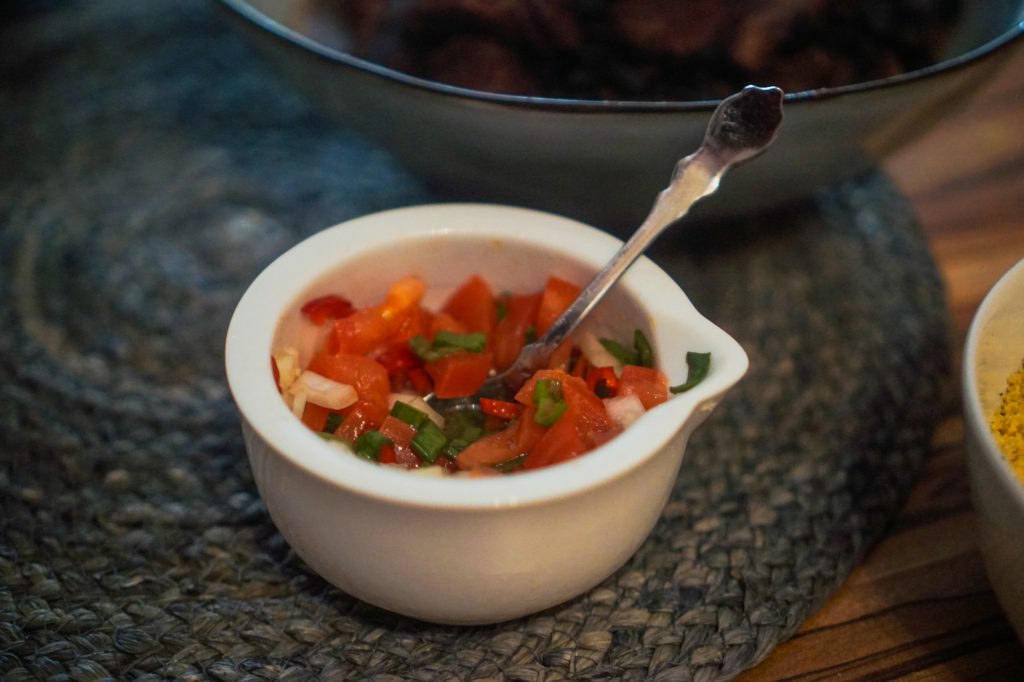 It's really quite simple to make — the most important thing is not to skimp on the vinegar. It's supposed to be very, very tangy, as it's often paired with ultra-rich and meaty foods like grilled beef and sausages or meat-filled feijoada.
Brazilian vinaigrette (vinagrete brasileira) adds some lightness to the plate that is much needed, so don't skimp on the vinegar or substitute it with a softer acid like lemon or lime. You can use regular white vinegar as I did, or you can use white wine vinegar for a slightly 'softer' taste.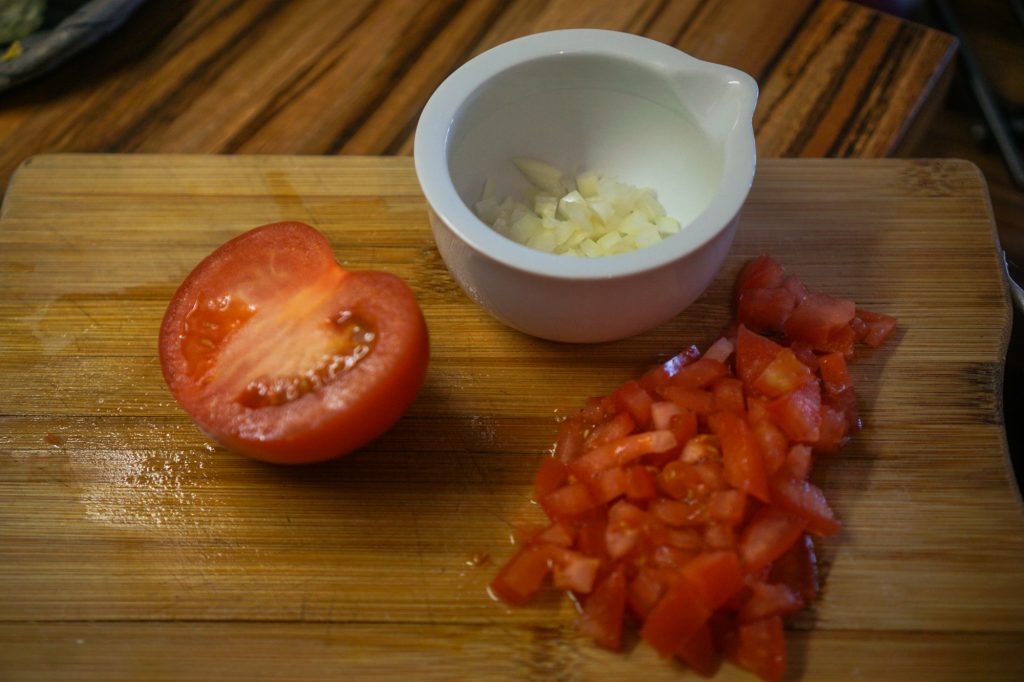 Let's make Brazilian vinaigrette! This is basically a mix of vinegar, oil, tomato, onion, and a few other ingredients.
I took a bit of the onion I had chopped for the feijoada (about half an onion's worth) and put it aside in a bowl for the vinaigrette.
Then, I chopped half a tomato, using smallish pieces, and added it to the bowl.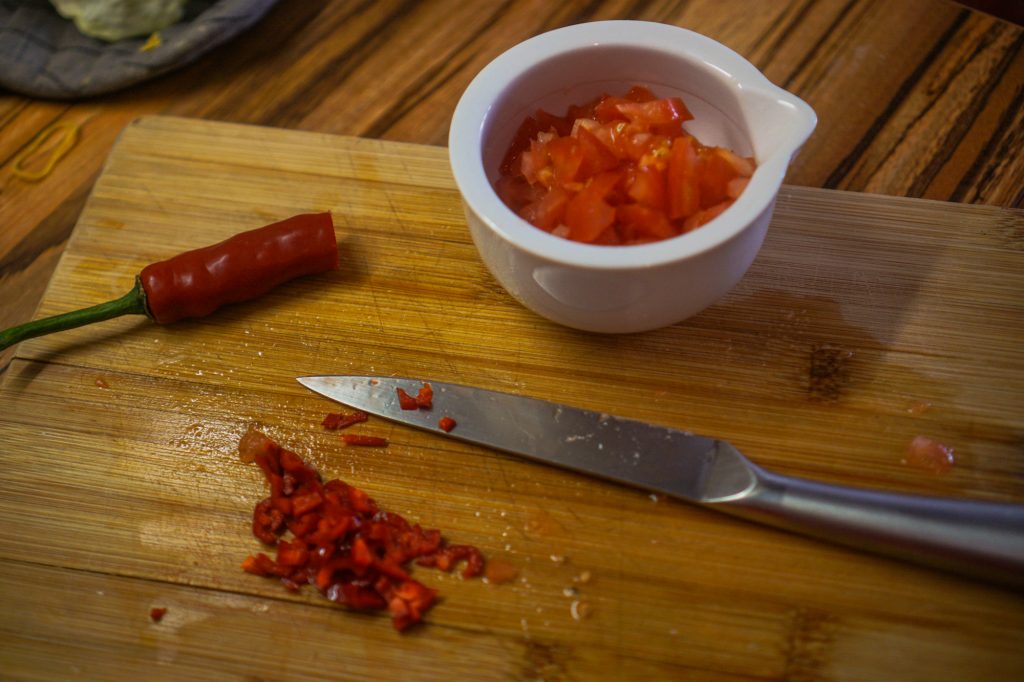 Personally, I like my vinaigrette a bit spicy, like it was with the feijoada I had in Curitiba (my husband's hometown), so I added half a red chili to it.
However, if you don't like spicy food, you could easy omit this entirely or replace it with a red or green bell pepper.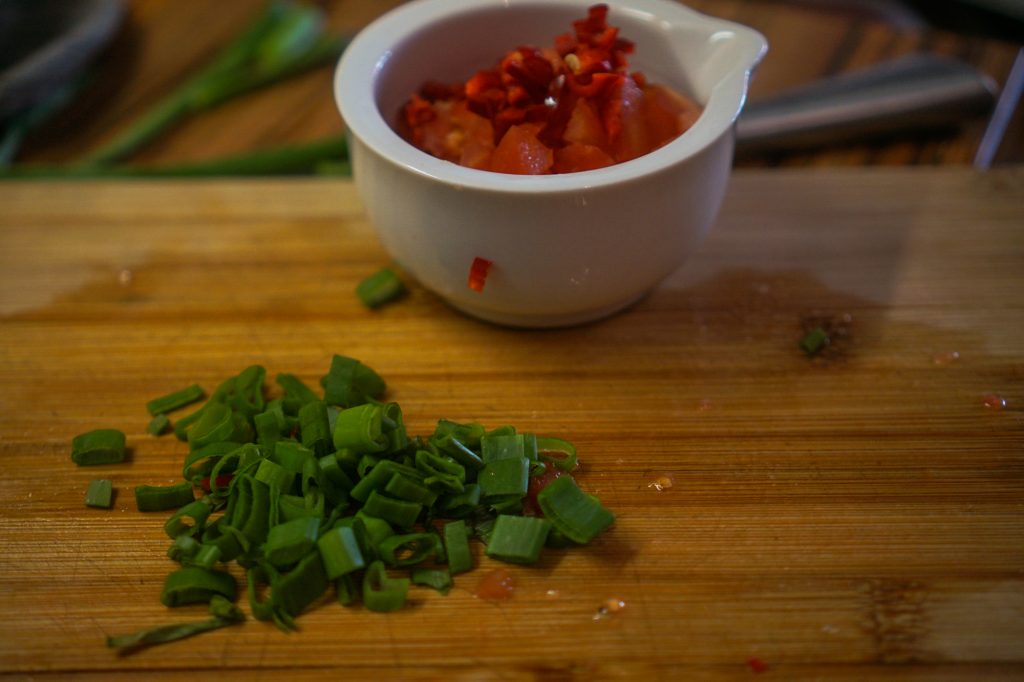 Next, I added green onion.
Typically parsley or cilantro is used; my husband hates both so here I'm using a green onion instead for color. You could use cilantro or parsley if you wanted.
If I was making it for myself, I'd use cilantro personally!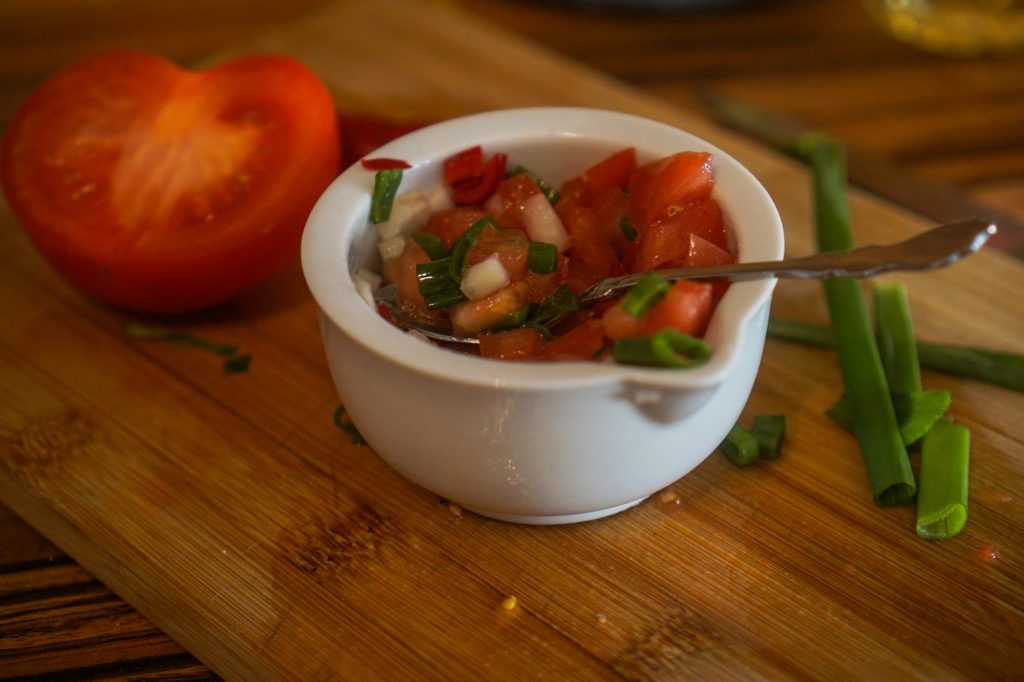 Add three teaspoons white vinegar (white wine vinegar would also be fine here) and two teaspoons neutral oil (I used sunflower oil, but other vegetable oils or olive oil would be fine).
Stir to combine. Add a dash of salt to taste. Set aside to let the flavors mix.
Yield: 2 servings
Brazilian Vinaigrette Salad (Brazilian Salsa)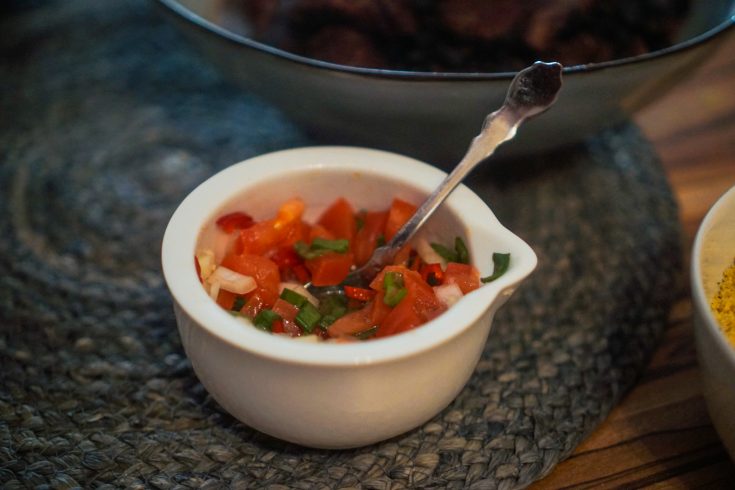 This tasty Brazilian vinaigrette salad (called vinagrete brasileira in Portuguese) is omnipresent on the Brazilian table! Often served with churrasco (barbecued meat), feijoada, or other dishes, this Brazilian 'salsa' will add some freshness, acidity, and a bit of spice if desired to your Brazilian meal!
Ingredients
half a small onion, minced
half a tomato, diced
half a chopped chili, diced (optional)
2 stalks green onion, sliced finely, or cilantro or parsley to taste
3 teaspoons white vinegar
2 teaspoons vegetable oil (or other neutral oil)
Instructions
Mince half a small onion and put it in a small bowl.
Chop and add half a tomato.
If you want some heat, add some chopped chili (optional)
Chop and add green onion (or cilantro or parsley).
Add 3 teaspoons white vinegar and 2 teaspoons neutral oil and mix. Salt to taste.
Set aside for a bit to let the flavors develop. Enjoy with meat, rice and beans, or whatever your heart desires!
Notes
You can also use some chopped green bell pepper, which would be more traditional; I didn't have any so I left it out.
It's entirely optional to add spice to it, so feel free to leave the chili out or choose a very mild chili (remove the seeds for a milder chili).
If you don't like green onions, substitute parsley or cilantro. Parsley is the most traditional, but my husband hates it, so we went with green onions.
Nutrition Information:
Yield:
2
Serving Size:
1
Amount Per Serving:
Calories:

201
Total Fat:

13g
Saturated Fat:

3g
Trans Fat:

0g
Unsaturated Fat:

8g
Cholesterol:

25mg
Sodium:

500mg
Carbohydrates:

11g
Fiber:

2g
Sugar:

3g
Protein:

10g
Pin This Brazilian Vinaigrette Salsa Recipe!